SEE IT
_________
Visualizations for Better Decisions, Insights and Reports
You'll be able to create compelling reports that include visualizations to more easily analyze data.  Easily share your insights and recommendations with executive leadership in an understandable communication style.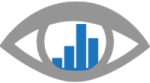 While many risk managers may be "numbers people" that are comfortable with risk scoring, the nuances can be lost on non-practitioners, or to demands for quick decisions. Data visualization offers you visual representations of data. This speeds up interpretation and provides a level of insight to assist human review, giving board members and other non-risk roles a deeper understanding of the data.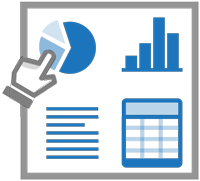 Interactive Dashboards
Graphical and interactive dashboards and reports offer role specific users key performance indicators in a highly visual, easy to interpret way. It will help you to identify outliers, anomalies or problematic areas for focus. When visualizations are used in combination with analytics, you will be able to clearly understand relationships within the data.
At a Glance Scorecards
You can create scorecards personalized for your risk, compliance or audit activities. On one page, you'll be able to summarize key information, status, results, performance indicators, visualize trends and identify key issues – making it easy for you and your executive team to know and see what's happening. Scorecards can be exported as reports making it easy to share them with others.
Streamline Management
You need a specialized view of data or advanced calculations to better inform you of what's happening. With DoubleCheck, you'll be able to create custom views of your data, perform trending or other calculations and have real-time results to inform your decisions.