OPERATIONAL AUDITS
_________
 Effective and Efficient 
Operational Audit Software
DoubleCheck's software framework is designed to support operational audits quickly and effectively, leveraging a single audit solution that can be deployed across the enterprise.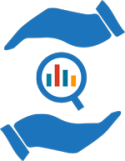 Efficient Operational Audit Management
You need to demonstrate ongoing compliance with standards or regulations. With DoubleCheck, you can establish an operational audit process with role-specific user interfaces for collecting and evaluating samples. Findings can be automatically assigned to appropriate parties and followed to resolution. Reports and analytics give a long-term view of business performance.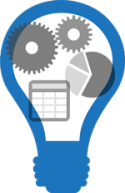 Know and See What's Happening
You need insight into your operations. DoubleCheck operational audit tools provide powerful visual reports and analytics. You will be able to see and analyze operational audit results to assess performance, trends, shortfalls and discover the insights you need to determine appropriate actions. All actions can be assigned and tracked through to resolution.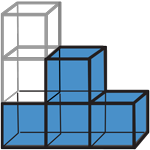 Room to Grow
You'd like to bring together risk, audit, compliance and control information across your business and its relationships. Important findings in compliance or audit can automatically update your risk profile and initiate appropriate stakeholders notification and action. In addition, you can incorporate our advanced analytic capabilities to uncover additional insights about your audit program. And of course, upgrades are straight forward and data can be shared and used across modules.
DoubleCheck Operational Audit Planning
Manage Your Audit Universe, Build an Objective, Audit Committee Ready Audit Plan
Operational Audit Planning Overview
You need a centralized environment for automating the management of your audit planning program. With DoubleCheck's flexible web-based audit planning, you will be able to document your audit universe; rate audits based on risk, past audit results, regulatory requirements, management interest and other company specific criteria to produce a plan ready for board approval. You will be able to schedule audits and capture audit results and reports. The system will track findings and remediation plans and actions, ensuring that findings are responded to and resolved. Results can be reported through real time dashboards, reports and email based notifications.
Key Benefits of Operational Audit Planning
User Interfaces personalized to the roles and responsibilities of the individual. Users will see the information they need and be guided through their responsibilities, maximizing user satisfactions and minimizing costs of training.
Automated workflow management, assuring assignments, due dates and reviews are managed throughout their lifecycle.
Demonstrable, auditable program with evidence linking risks to associated organizations, processes, impacts and events.
A rich set of underlying technical capabilities that enable growth as your audit planning program evolves, including:

Document management
Issue creation and resolution management
Associated data management (i.e. information about items, such as subject matter experts for audits- these can be names, text, numbers, scores, cash values, dates and more)
Testing module
Multiple assessment options, including survey style and spreadsheet style
User configurable reports
Data import and export tools
Notifications of tasks to perform, or changes to items related to your responsibilities
Risk scoping, rating and scoring
Roll-up scoring and reporting

Information security management
DoubleCheck Operational Audit Planning Highlights
Build and manage your audit plan based on your organization's risk profile, regulatory requirements, past performance and company specific criteria
Manage audit prioritization and updates
Track and review the status audits and audit results
Track management actions for findings/issue resolution
Keep stakeholders informed with schedule or event based dashboards, reports and notifications