SUPPORT YOUR RISK BASED AUDIT REQUIREMENTS
_________
DoubleCheck's Configurable Solutions Allow for Easy and Painless Risk Based Auditing
DoubleCheck's software solutions allow for audits to be conducted in accordance with this risk based audit methodology.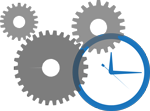 Efficient Audit Processes
With configured workflows and role specific user interfaces, you'll step through the audit process easily and efficiently. You'll be to assess risk, collect evidence, manage work-papers, execute tests, review results, manage issues and  produce reports. As a result, your entire audit team will produce documented results with greater ease and efficiency.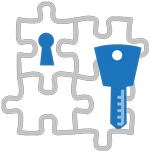 Assure Issue Resolution
You've got a finding and management agrees to take action… but what really happens? With the DoubleCheck tools, the system will automatically follow up and track progress with the responsible parties. Additionally, the system will collect the  appropriate evidence and certification of resolution.
Reporting
The system offers a rich set of management reports on status, results and issues. In addition, a final audit report template can be pre-populated with pertinent information regarding the audit such as audit name, auditor, risks, findings and other relevant information. In short, you'll have a quick start on a final report populated with the most current data.