THIRD PARTY RISK MANAGEMENT (TPRM)
_________
Cost Effective Tools for Minimizing Third Party Risk
DoubleCheck's Third Party Risk Management (TPRM) provides a central location for vendor assessments including risk evaluations, compliance checklists and tools to evaluate vendor performance relative to your organization's objectives.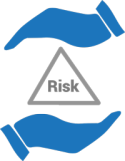 Third Party Risk Management (TPRM) Software
Third Parties – Vendors, Suppliers, Consultants – all are critical to your business' success. And when they fail to perform, those problems – supply chain disruption; system downtime; data breaches – can materially impact your firm's reputation and profitability.
DoubleCheck TPRM Essentials provides a straightforward, structured process to maintain an inventory of your third parties, categorize them by potential impact to your business and collect and review relevant documentation to assure that your third parties have appropriate procedures and controls in place and functioning.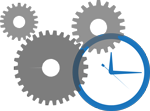 How It Works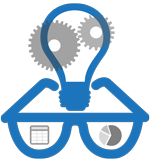 Access to Dun and Bradstreet's World-class TPRM data
You start by adding a third party to DoubleCheck TPRM and by providing some basic information. Then, working with a fully integrated seamless interface to Dun & Bradstreet's proprietary data bases, that third party will be matched and key information about that third party gathered, including financial stability and status on the US government's lists of businesses of concern.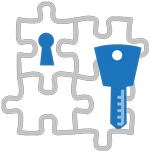 Confidence that proper documentation is identified and collected
Once that is complete, you will be asked to answer some straightforward profiling questions. Based on the answers to those questions, DoubleCheck TPRM will identify what kind of documentation is necessary to assess the risk associated with that third party. The system comes with pre-configured forms, including an IT assessment, for you to use or modify as appropriate. The system allows you to specify custom requirements or policies for third parties to respond to – all assuring you have all the right information about your third parties.

Verification that evidence and documentation is up-to-date
As that information is gathered, the system will manage the process of having subject matter experts review that documentation and, based on the evidence provided, determine the level of risk associated with that third party. Should additional actions be necessary, the system will automatically create and follow up on action items, assuring key follow ups are not forgotten.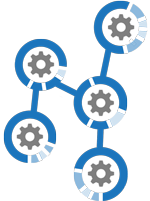 Assurance that documentation is consistently reviewed and updated
As documents expire, the system will automatically initiate appropriate reviews and collection of current evidence, assuring your third parties not only starts as reliable, they stay reliable.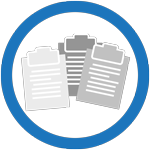 Real-time Reporting
Having a clear understanding of where you are is critical – and with DoubleCheck TPRM Essentials, you have real-time reports of overall status as well as individual third party scorecards. With these tools and reports, management can quickly and clearly see the big picture, and operating staff can efficiently and effectively assure your third parties are in fact reliable partners. Interested in seeing sample reports? Click here...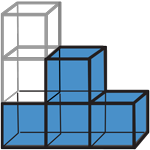 Room to Grow
You'd like to bring together risk, audit, compliance and control information across business and its relationships. With DoubleCheck GRC Suite, you'll be able to manage and understand your enterprise risks (including third party risks), assure compliance with appropriate laws and standards, formally audit activities as appropriate, sharing (only) relevant information across the GRC functions.