COMPLIANCE WITH THE PCI DATA SECURITY STANDARDS (PCI DSS)
_________
Streamline the Process of Adopting the PCI DSS Framework
Starting with pre-populated PCI DSS requirements, identify your controls and tests to show compliance. With automated workflows and tailored user interfaces, your team will quickly provide the required information to demonstrate performance, manage and resolve issues and comply with PCI DSS.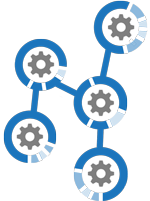 Automate Tasks Associated with the PCI Compliance Lifecycle
You need to demonstrate compliance with the PCI Data Security Standard (PCI-DSS). You need to have a process for ensuring designs are up to date and documented as approved. Appropriate controls need to be implemented, tested and operating properly, with issues resolved promptly and effectively. With the DoubleCheck solution you'll know your status in real-time and be ready for a qualified security assessment.
Engage the Whole Organization
Maintaining PCI compliance is a team effort. DoubleCheck's software gives you the ability to automate and assign tasks to appropriate parties based on their roles and responsibilities. The system will manage and guide the process of evaluating designs, assessing performance, aggregating results and notifying appropriate parties based on findings. You'll have a well organized team, aligned in meeting the PCI standards.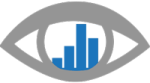 Visualize Performance
With our rich dashboard and reporting capabilities you can understand at a glance how you are performing relative to the PCI-DSS and areas for focus. Automatically distribute visually engaging reports to key parties tailored to their role, including score cards and summary status.