ERM One™
_________
The Mission Statement of Enterprise Risk Management (ERM) is as follows:
"the process to identify, assess, mitigate and monitor all enterprise-wide risks that might impair a company's ability to achieve its strategic business objectives."
The engine that drives this ERM mission statement, the starting point of all risk management activity, is the risk register.
DoubleCheck's ERM One™ provides a disciplined, complete, turn-key solution that promises to be up and running in as little as 1 month.
ERM One™ is out-of-the-box tool that delivers an integrated ERM process together with a comprehensive, high-level categorization of exposures (Financial, Core Business, Operational and Strategic), fully loaded with over 60 pre-populated risks to be used as a starting point for the risk register.
 REQUEST DEMO    LEARN ABOUT A FREE TRIAL    WATCH A WEBINAR    GET FREE ERM ONE WHITE PAPER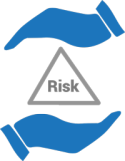 The ERM Challenge
ERM One™ is a revolutionary, yet straightforward, application that builds upon the lessons in Enterprise Risk Management (ERM) that DoubleCheck, over time, has been privileged to learn from its clients.
Very simply: we have listened to you and we are now proud to present ERM One™ for your consideration.
In short, ERM One™ incorporates into one intuitive, turn-key application the best-practices tools and content to help optimize the crucial discipline of ERM and thereby put your firm on a path to achieving its strategic business objectives. DoubleCheck fully understands and supports the merits of ERM and the benefits of its adoption by all companies
Risk refers to the "effect of uncertainty on the achievement of objectives." As a result, the mission statement of ERM is best defined as the process to identify, assess, mitigate and monitor all enterprise-wide risks that might impair a company's ability to achieve its business objectives.
ERM One™ centers on the successful implementation of that ERM mission statement.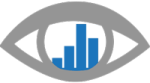 Compelling Case for ERM
Although ERM does enjoy general theoretical support as an important business discipline, it has become undeniably evident to DoubleCheck that there are shortcomings in ERM acceptance and program structure. Challenges range from no ERM platform in place all the way to a complex and inflexible infrastructure in effect but one that is not delivering as effectively and efficiently as needed.
DoubleCheck has concluded that the time has come for a responsive, alternative solution.
With the design and rollout of ERM One™ , DoubleCheck is stepping in to fill these voids in a unique, get-it-done manner.
ERM One™ adheres to ERM best practices and, very importantly, presents a risk register system that has been preconfigured and prepopulated in a manner not before seen in the GRC marketplace.  DoubleCheck has structured the tool in a modular manner, with options available to add incremental GRC functions or advanced business intelligence (BI) capabilities to extend functionality. Further, services and features are highly integrated into one package. Reporting is embedded rather than independently aligned to content and processes, making the risk management practice a seamless effort rather than a disjointed one.
ERM One™ is predicated on the understanding that there are three attributes of an effective ERM solution (Product, Process and Content) which, in combination, deliver the critical services, tools and capabilities that companies require to tactically execute upon the four elements of day-to-day risk management (Identification, Assessment, Mitigation and Monitoring). It is delivered as an immediately-operational ERM platform, through a unified combination of its:
Product – automated workflows; embedded business intelligence; project management; automated notifications; system generated heat maps, comprehensive risk reports, navigation through visualization; assessments; documentation management
Process – risk identification, quantification, mitigation documentation, reporting and review
Content – pre-populated ("running start") risk universe, risk categorization, rating scales, individual controls by line of defense
In short, here are the top ten (10) reasons to try ERM One™ at your firm: