IMPLEMENTATION PACKAGES
DoubleCheck Offers a Quick Start, Gold or Platinum Bundle Option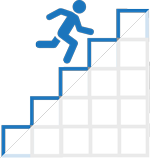 Quick Start GRC Implementation Package
You can get up and running in 5 days!
The Quick Start GRC Implementation is designed to leverage our experience in working with hundreds of clients in order to meet your needs quickly and efficiently. You'll get top-notch support and we'll work with you to determine the best out-of-the-box workflows, data structures, reports and dashboards to use. We'll configure the system and then import your data from a pre-defined spreadsheet. You'll get live internet-based training to ensure a successful implementation. You'll be up and running in no time! And, if you need any help, we'll be a phone call or email away.
Here's what you'll get in the Quick Start GRC Implementation Package:
Design Conference
Workflow Selection
Data Structure Selection
Workbench Selection
Report and Dashboard Selection
Design Review
Live Internet-based training
Ongoing support
Helping Hands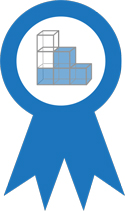 Gold Package
Configuring the GRC system to your requirements
Do you need something a little more tailored? Do you need workflows specialized to how your organization does business? Do you need user screens designed for the specifics of your user community? This tailored GRC implementation provides you with all the services included in the Quick Start package, plus adds the customization of workflows and the creation of user-specific screens leveraging our workbench technology.
Here's what you'll get in the Gold Package:
Design Workshop
Workflow Configuration
Data Structure Configuration
Workbench Configuration
Report and Dashboard Configuration
Design Review
Live on-site or internet based training
Ongoing Support
Helping Hands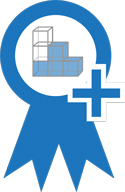 Platinum Package
When you have a unique need
Do you need a special feature that fits within your unique requirements for GRC? Maybe you need a complex scoring algorithm or a way of regularly importing data from another system. Or, maybe you need a new graphical report or dashboard. In addition to all services provided in the Gold Package, you'll get dedicated time with our experts so that we understand your unique requirements. We'll then take that knowledge to build and test the solutions and then pilot them with you. Once you're satisfied, we'll document the solution and train you and your team.
Here's what you'll get in the Platinum Package:
Design Workshop
Workflow Configuration
Data Structure Configuration
Workbench Configuration
Report and Dashboard Configuration
Custom element design/implementation/test
Design Review
Data Importing from existing or defined spreadsheets
Solution Pilot
Live on-site or internet based training
Ongoing Support
Helping Hands