BUNDLE OPTIONS
In addition to any of our implementation packages, you can add on the following bundle options.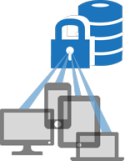 Single Sign On
Does your organization use a Single Sign On (SSO) solution? With this option, users will have a common login and password for the DoubleCheck application and other corporate applications. You'll get industry standard SAML based SSO supported solutions. You can also get support for other authentication methods, including Active Directory integration.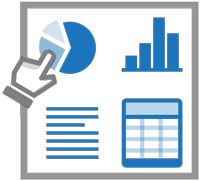 Embedded Business Intelligence (EBI)
Would you like the power of a full Embedded Business Intelligence package associated with your solution? Would you like the ability to slice and dice the data as you wish? Create your own trend charts and reports? With our integrated EBI module you have a full EBI tool at your disposal. As part of the solution, we'll construct a reporting environment, develop an initial configuration of analytic views and reports and train you on use of the EBI module so you can get the most from your data.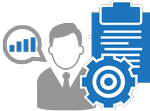 Specialized Training and Documentation
Do you need a special course for some or all of your users? Or perhaps some customized documentation? We'll define the scope of the training and/or documentation, develop it, review it and then deliver a comprehensive solution to you.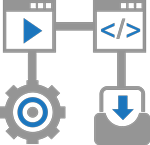 Solution Administration
Would you like us to administer part of the program for you? With our Solution Administration, we will manager your user community and associated security functions, we'll perform timed events for you, such as launching assessments, testing cycles, perform imports and period rollovers. You'll be in complete control; we'll be your right hand in keeping the process running.
Professional Services
Do you need a special project performed? Perhaps some process design help? Perhaps building some custom visualizations? We'll do professional services work associated with our solutions on either a Time and Materials or Project Basis.