ENTERPRISE RISK MANAGEMENT SOFTWARE
_________
Software Tools for Effective Risk Management and Reporting
Configurable workflows,  role specific work benches and powerful real time alerts and reports enable a high performance risk management environment.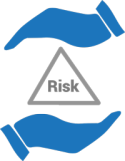 Risk Identification, Assessment and Management
Effective risk management is a strategic asset, and a competitive imperative in today's dynamic business environment. Your clients, customers, regulators, and stakeholders all expect it. You need to build and maintain your risk universe and systematically rate risks based on consistent, quantifiable standards. This includes describing, classifying, scoring, and identifying drivers and trends.
DoubleCheck's ERM delivers a comprehensive, integrated platform to identify threats, assess and manage inherent risks, assign and monitor mitigation and remediation plans, while integrating data from associated practices including audit, compliance, procurement (TPRM), finance and more. Organizing risk data through a framework such as NIST800-53 or NIST's Cyber Security Framework, COBIT5, ISO31000 or others is supported. Third Party Risk Management, (TPRM) can be integrated into the enterprise footprint. Rich reporting tools facilitate understanding your current state compared to your organization's risk appetite and compliance with a framework you may employ.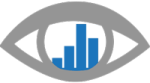 Risk Monitoring and Reporting
You need to monitor your ongoing risk posture and receive notifications of material changes to risk exposure as threats and operating environments change. Monitor and report on your organization's enterprise risk profile in real-time. Visualize performance with role-based dashboards and advanced reporting capabilities. Explore risk from operational, organizational, or stakeholder perspectives, including historical trending.
DoubleCheck's powerful role-based visuals provide easy-to-grasp insights of risk performance. You will be able to enrich review content, draw conclusions and proactively identify trends to support informed risk decisions by Senior Management. Use DoubleCheck's embedded reporting tools to prioritize your assessment findings, identify key takeaways, and pinpoint the business value of key recommendations.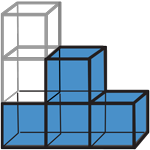 Room to Grow
A comprehensive risk management program integrates input from risk, audit, compliance, operations, and control information. Using DoubleCheck's ERM platform, important findings from these areas automatically update your risk profile and initiate appropriate stakeholder notification and action. In addition, you can incorporate our advanced analytic capabilities and uncover additional insights about your risk program.
Our rich configuration architecture coupled with our module integration makes it easy to tailor our software to your needs, without costly customization, making updates and upgrades straightforward.  This approach also promotes efficiency, streamlines startup and training, while enabling facile data sharing across modules.
DoubleCheck Enterprise Risk Management Software
Understand, Visualize and Communicate Your Risks and Risk Performance with DoubleCheck ERM.
DoubleCheck's Enterprise Risk Management provides a secure, centralized, authoritative source for risk identification, assessment and management information. With our flexible web-based ERM solution, you will be able to identify and evaluate your risks by entity and/or organization and link associated risks, controls, regulations, standards or other relevant documentation. You can schedule periodic risk reviews using automated workflows to manage updates and approvals. You will have a real-time view of your risk profile relative to your risk appetite to understand key risks and their potential impacts, risk events and their actual impact, and manage your most important mitigation and remediation plans. Results and real-time updates can be reported through dashboards, reports, and email-based notifications. In short, you can be confident your firm has a demonstrable, robust risk management program.
Enterprise Risk Management Software Highlights
Maintain your risk universe with complete information including scores and trends
Conduct risk surveys to assure relevant risks have been identified and are managed
Understand your inherent and residual risk profile over time relative to the risk appetite
Classify and assess risks by one or more type (commonly strategic, operational, financial, PR)
Incorporate and manage third party risks (TPRM) within the context of your enterprise risk universe
Understand which risks are key, which mitigation and remediation plans are of greatest importance, and where transferring or accepting risk is appropriate
Assure risks, scores, mitigation and remediation plans are periodically reviewed, updated and certified by appropriate people and organizations
Integrate data from audit, compliance, and other operating areas to detail your true risk exposure.
Demonstrate compliance with risk management standards such as ISO 31000
Inform all stakeholders of risk status and performance through email notifications, dashboards and published on-demand, board ready reports
Configure software operation and terminology to align with your business, without customization, assuring efficient, cost effective maintenance through updates and upgrades
Enterprise Risk Management Software Solutions
Document Your Risks
Import your risks in your structure, meaning DoubleCheck's application can accept spreadsheet uploads of data
Include additional information and documentation, such as mitigation plans, remediation plans, associated controls, audits or insurance files
Assess Your Risks
Perform regular assessments of risks, assuring scope and impact is current, mitigation and remediation plans are up to date and appropriate management has reviewed and approved the results
Perform regular surveys to assure potential new risks are identified, reviewed and considered
Account for risk velocity in assessing risks
Understand Your Risks
Consolidate risk management results using consistent standards to understand your performance relative to your risk appetite in a one and multi-year view
Analyze inherent and residual risk exposure by organization, division and process
Analyze exposure by categories you choose, commonly strategic, financial, operational and public relations
Roll up results by any or all of these dimensions
Manage ERM Action Plans
Create a set of action plans, based on risk scores or risk events, for improving residual risks
Employ workflow automation to assure plans are executed, reviews held and results updated, with reminders to responsible parties and notifications as appropriate
Provide a full view of the status of risks at all times, with a view to "who has" and "where is" for risk
Report on Risk Management Activities
Use real-time dashboards and reports to create a consolidated view of your risk management status and results
Filter results to present organizational or entity specific views
Get automatic updates of key information, such as reviews past due
Distribute information in multiple formats, including interactive PDFs, excel files and board-ready reports