ABOUT US
DoubleCheck™ LLC is an enterprise software company headquartered in New Jersey focused on building the best software solutions for companies to plan, manage, automate and improve their GRC related tasks. Since our founding in 2006, we have grown from a single application focused on SOX compliance to a rich suite of GRC solutions, including audit management, compliance management, enterprise risk management, third party risk management, regulatory change management, GRC Business Intelligence and other client-specific GRC applications.
Companies Utilize DoubleCheck Software and Services to Manage Key GRC Tasks
Compliance: Including Regulatory Change Management, Sarbanes Oxley, MAR , PCI and other Internal Control Frameworks
Risk Management: ERM, Cybersecurity Risk, and Third Party Risk Management
Auditing: Risk-based audits, Operational audits and Audit planning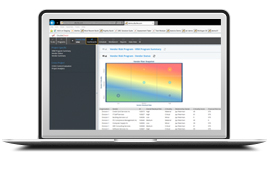 OUR VISION
DoubleCheck's vision is to bring you software that is use case specific, agile and scalable to provide a future proof solution. The DoubleCheck GRC and Audit platform can automate and unify on a single platform an organization's governance, risk management, and audit activities. This includes key requirements such as Sarbanes-Oxley compliance, corporate governance, risk and audit management and other significant internal control frameworks. Superior software usability allows risk managers to configure by use case roles, integrate with BI analytics, create visualizations and provide leadership reports to support business objectives.